Wednesday, 11 November 2020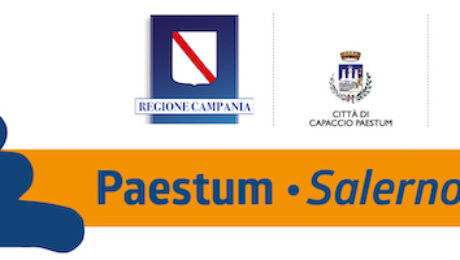 April, one of the most beautiful months for experience Paestum and the beauty of the Archaeological Park, Unesco site, with the colors of spring.
The Mediterranean Exchange of Archaeological Tourism an original event of its kind is confirmed: home to the first and largest exhibition hall in the world of archaeological heritage; place of study and dissemination of themes dedicated to cultural tourism and archaeological heritage; an opportunity to meet for professionals, for touristic and cultural operators, for travelers, for enthusiasts, and much more!
starting from € 45,00 per person per night
Included in the room price:
Early arrival starting from 10.00
Late departure until 18.00
Breakfast served at the table
WiFi
parking area
* Possibility, with supplement, of Half Board with dinner with table service, water and drinks not included. On request gluten-free menu or for other food intolerances, to be reported when booking.
Tourist tax NOT INCLUDED
You can book or check availability on our website. Best price guaranteed all year round.
For info and reservations it is also possible to call 0828.851840, send an e-mail to info@minervaresorthotel.it or click here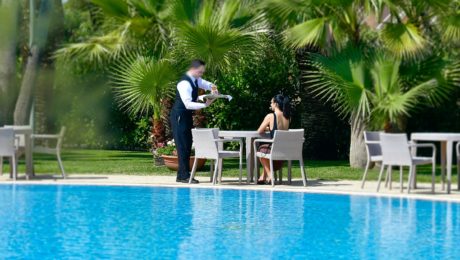 Book directly: special discount "Internet Rate"
Best price guaranteed throughout the year by booking directly on our site
Why book directly on our site? Simple: because you have one instant rebate on the best available rates.
Included in the room price:
Breakfast (vegan and gluten-free products on request)
Private beach with 1 umbrella, 1 deck chair and 1 sun bed per room (private beach 350 m from the hotel, at Camping Athena) starting from the second row
Use of the outdoor swimming pool with jacuzzi, open daily from 8:00 to 19:00 (In case a carried out event, the pool and the garden may not be available from 13:00 onwards. For more information about logon times by contacting the property).
Free Wi-Fi
parking area
Animation for adults and children on the beach (July and August only)
More room types available: only here, the rooms are not on the reservation portals
Do not waste time, because the earlier you book the less you pay.
Tourist tax NOT INCLUDED
If you want to book or check availability on our website click here
For info and reservations you can also call us at 0828 85 18 40 or send an e-mail to info@minervaresorthotel.it